July 27th, 2020
A quote about painting I'd like to share.

"A painting isn't good because it looks like something. It's good because it FEELS like something." Phil Duke
June 10th, 2020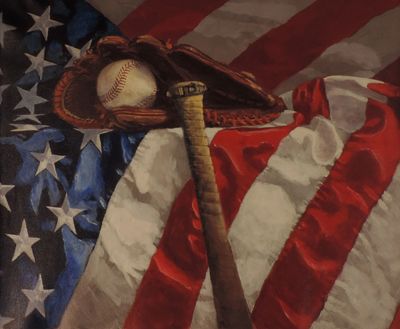 Please go to the Discussions page and check out my newly opened post about contest rules and contests on FAA in general .

This post, with the same title as this blog, was inspired by a contest that I removed my images from 10 minutes before voting started because there were images that violated the "rules" and which the host had promised several days before to remove but did not.

If you enter contest on FAA or are contemplating doing so you might find the discussion both entertaining and educational. I have learned some things from other members that I think will improve exposure for my images. Hope you will too.
May 3rd, 2020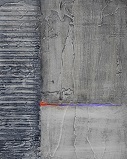 So here we are in the middle of this Covid-19 Pandemic. People are hunkered down at home and watching news and movies. Many artists like myself have limited our time away from home to paint plein air. That we are all experiencing a "new normal" is an understatement. But one quote by Napoleon Hill keeps coming back to me and helps me address this adversity that we find ourselves in. I hope it helps anyone reading this:

"Every adversity, every failure, every heartache carries with it the seed of an equal or greater benefit."

He goes on to explain that we must, each one of us, find our own personal "seed" in whatever adversity we face and then nurture and grow it until it becomes that "equal or greater benefit".

Stay safe. Stay healthy. Stay home.


February 6th, 2019
My wife and I were at an art opening the other night and ran into an old friend, also an artist.

Somehow we got to exchanging quotes on the subject of art and he gave me a beaut that I'd like to share.

He didn't recall the author but the quote dealt with values vs color and it is "Values do all the work, but color gets all the glory".
August 14th, 2018
This is a short story that happened to me about 30 years ago and the observation it just led me to today.

I was exhibiting my art at an airshow in upstate NY in the late 1980's. I was doing a lot of aviation art then. I noticed a guy walk by my booth, glance in, hesitate and then continue to walk on without coming in. About 20 minutes later he came back, glanced at my work but continued on without coming into my booth. When he came by for a third time he stopped looked at my work from the isle and actually entered my booth. I just nodded hello to him and let him take his time looking around. After about 5 minute he turned to me and said, "When I walked past your booth earlier and glanced at your work I thought it was all photographs. But just now I took a closer look and realized they are paintngs". I just smiled and didn't say anything else about that. But inside I was screaming that I DON'T WANT PEOPLE MISTAKING MY PAINTINGS FOR PHOTOGRAPHS! After that show I vowed I would loosen up my style so this would not happen again. It wasn't overnight but eventually I think I achieved my goal. Until the other day.

I was participating in an online discussion about a certain aspect of art/photography and posted one of my acrylic plein air paintings as an example of what I was trying to explain. An almost immediate response from another participant began by referring to my image as "this photo"! I was completely blown away thinking I have spent the last 30 years developing a painting style that would never be confused with photography and apparently it didn't work! BTW I do post my photography on line also. Just don't want anyone to think I have something against the medium. After a couple of other participants pointed out to him that the image was a painting and not a photograph, he explained that he thought it was a photograph with "a filter applied" as he does to make it appear to be a painting. First of all I was relieved to hear that was why he "mistook" it for a photo. When I posed the idea of having another discussion about how on line collectors can tell a real painting from a digitally altered photo he said he "wouldn't want his buyers to know! LOL" And this brings me to my observation.

Thirty years ago I was upset and didn't want my paintings to be seen as photographs. Now we have the situation where even (some) photographers don't want people to think of their photographs as PHOTOGRAPHS so they digitlaly alter them with "filters" to make them appear to be paintings! Strange new world.




July 3rd, 2018
I have discovered the "coolness" (both literally and figuratively) of plein air painting after the sun sets. Most commonly known as nocturnal painting it is a genre that has been gaining popularity among plein air painters and now I see why. It literally is cooler temperature wise. It was about 108 degrees in Tempe, Arizona during the day when I traveled there to paint. When I finally set up to do this painting temps had come down to around 100 which doesn't seem like much but with about 20% humidity and a slight breeze is much more comfortable. No sunblock required!

Nocturnal painting is definitely different from daylight painting and does pose it's own challenges.

All in all though I look forward to doing a series of these nighttime paintings. Stay tuned.






June 7th, 2018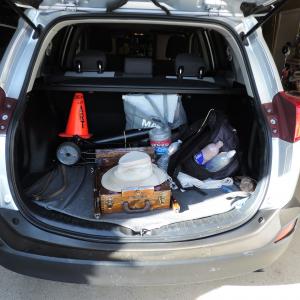 I posted this on a discussion about Plein Air painting as a response to the lamentations of the OP. She said it had been pretty dreary and rainy lately so decided to leave her painting stuff at home. Turned out to be a beautiful day and she was sorry she missed the painting opportunity.
This was my reply:

I learned that lesson long ago and now, 99% of the time, I have my plein air equipment in the back of our SUV and I'm "Ready to Go".

Point is obvious, adopt the Boy Scouts motto "BE PREPARED" which means you are always in a state of readiness in mind and body ...and in this case in your vehicle. I keep what I need to paint if I see something that calls to me and the conditions are right to paint at that moment.

Besides being ready for the above it also helps that I don't have to load up my suv every time I plan to go painting plein air. I just have to take a quick inventory of everything in the car to make sure everything is there. Sometimes I can forget to take enough water (all my work is acrylics) or not enough paper towels. I also check my supports, canvas and panels.
May 28th, 2018
When I know I'm taking a trip via airplane I also know I'm going to be doing a lot of sitting around the airport waiting.
In the Marine Corps we called it "Hurry up and wait".

This waiting time is actually an opportunity. Because of all of this waiting I make sure I have a small sketch book and pens to do quick studies of my fellow travelers also hurrying up and waiting.

Trick is not to let anyone know you're sketching them. I find wearing a hat with a wide brim helps to stay undetected.